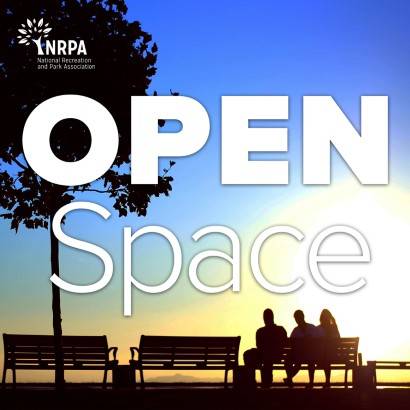 Open Space Radio is a biweekly podcast hosted by Roxanne Sutton and Cort Jones. The podcast covers the latest trends and news in the field of parks and recreation and aims to cover unique and interesting stories.
Roxanne spends her free time baking, drinking loads of coffee and chasing her children around her local parks and playgrounds. After deciding not to pursue a career in professional dance, she feels she has found a creative outlet that fulfills her need to perform through podcasting (bonus points that it includes talking about parks and the awesome people who run them). Roxanne lives in Warrenton, Virginia with her husband, Brodie, two kids, two cats and several coffee machines.
Cort has a passion for the outdoors, good books and hearing other people's stories. He has finally gotten over the fear of hearing his own voice on a recording, and loves getting feedback about the show (or talking podcasts in general). He lives in Ashburn, Virginia, with his partner, Lauren, and their Great Dane, Indi, and cat, Timber.
For sponsorship opportunities related to Open Space Radio, contact Gina Mullins-Cohen.
The latest episodes can be found below as well as on Apple Podcasts and Google Podcasts.