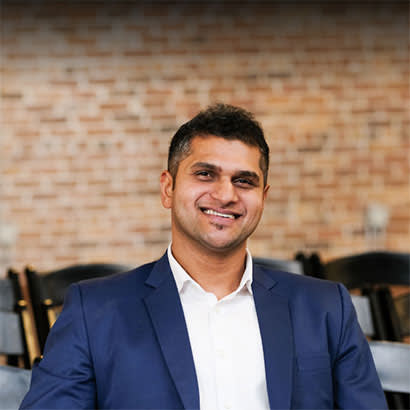 I am so excited for today's episode for a few reasons: 1.) We're officially a week away from the 2022 NRPA Annual Conference. And 2.) I'm joined today by someone who has been a big part of NRPA and this podcast, and is not only one of my favorite guests, but he's also someone I'm proud to call a friend.
Neelay Bhatt is an expert when it comes to innovation, inclusion, and helping park and recreation agencies stay on top of trends in the field. Neelay recently launched his new endeavor, Next Practice Partners, along with a stellar team of individuals committed to addressing the inclusion and innovation gap.
Next Practice Partners will be helping agencies prepare for what's next through planning, training, and technology services, and there's no one better to be leading this mission than Neelay.
He'll also be emceeing our Best of the Best ceremony, which is taking place on Wednesday evening at the conference and is one of the best events of the year celebrating park and recreation professionals.
Tune in to our full conversation below to learn:
How Neelay began in the field and how he's been able to build such strong relationships with park and recreation professionals and agencies
The importance of being on the pulse of upcoming trends in parks and recreation (and what next practices to be aware of)
How Next Practice Partners will help park and recreation professionals and agencies
How to avoid the "we've always done it this way" mindset
How we can always find common ground with someone different than us, and much more!
Related Links:
Listen to the episode for the full story: