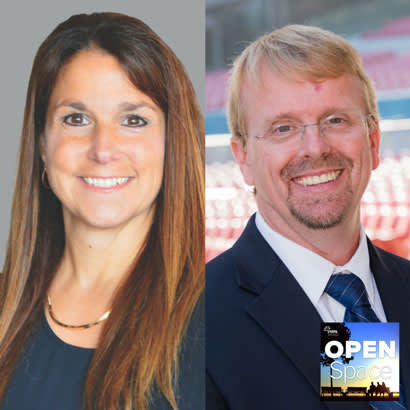 The June issue of Parks & Recreation magazine is out now, and on today's bonus episode of the podcast, we'll be diving deeper into one of this month's feature stories, "Mental Health Care in a Pandemic." In the article, Parks & Recreation's Associate Editor Lindsay Hogeboom explored the ways park and recreation agencies have provided mental health services to their staff and their communities during the COVID-19 pandemic.
On today's episode, I'm thrilled to be chatting with two individuals who were featured in the article to learn a little more about how their agencies have navigated supporting their communities during a difficult time, while also experiencing many of the same challenges their community members have been facing.
Joining me today are Shelly Strasser, the director of recreation and community services for West Allis-West Milwaukee School District in Wisconsin, and Mike Shull, the general manager of City of Los Angeles Department of Recreation and Parks in California.
Tune in to the full episode below to learn how Shelly and Mike are caring for the mental health of their staff members and community, as well as:
How their departments have been navigating the mental health challenges of COVID-19.
How staff at West Allis-West Milwaukee School District have partnered with a heroin/opiate community task force, as well as participated in a trauma-informed care task force.
How nearly 100 percent of the staff at City of Los Angeles Department of Recreation and Parks work on emergency response and have provided shelter for people experiencing homelessness throughout the pandemic.
What kinds of mental health resources have been provided to staff at both departments.
What lessons each of them will be taking away from the pandemic, and more!
Listen to the episode for the full story.