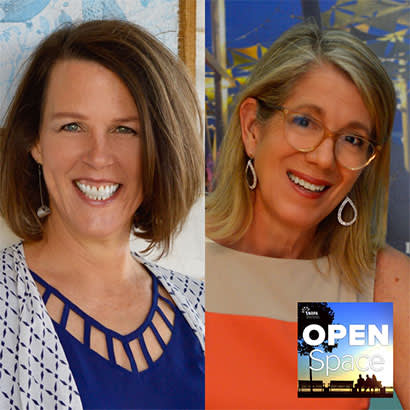 The December issue of Parks & Recreation magazine is out now, and on today's bonus episode of the podcast, we're going to be diving deeper into one of this month's feature stories, titled, "Biodiversity Lays the Pathway to Good Health." The article explores how the COVID-19 pandemic could become the tipping point for connecting biodiversity with human health, and we're thrilled to be joined by the author of the article and one of her colleagues to talk a little bit more about it.
Joining us on today's episode are LaDonna Baertlein, the director of business development for Dig Studio, and Laurel Raines, a senior principal for Dig Studio — a company focused on landscape architecture, urban design and planning.
We know the COVID-19 pandemic has shifted the way we think about and use public spaces, but biodiverse landscapes are lesser-discussed aspects of healthy communities. We had the opportunity to chat with LaDonna and Laurel about what biodiversity is and why it's so important in creating healthy communities, as well as what park and recreation professionals can do to increase biodiversity in the spaces their agencies manage.
Tune in to the full episode below to learn:
How park and recreation professionals can incorporate ecologically supportive landscapes into their existing park systems.
Why community engagement is critical for designing biodiverse landscapes, and who the key stakeholders are.
How location and regional climate can pose challenges to planning for biodiversity.
How investing in biodiversity in communities contributes to more equitable outcomes.
Why a public space should meet the specific needs of the community.
What the world looks like when we align the lens of public health and equity with biodiversity, and more!
Listen to the episode for the full story.