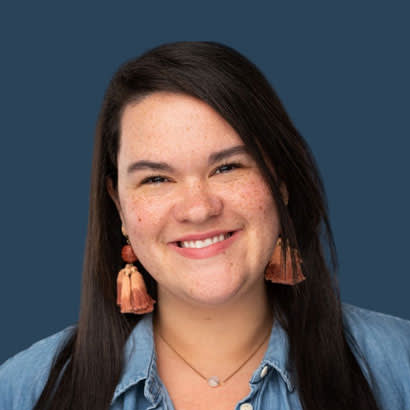 We are just about a month away from the 2022 NRPA Annual Conference in Phoenix, Arizona, and on today's episode of Open Space Radio, I'm thrilled to be joined by one of this year's recipients of the NRPA Young Professional Fellowship.
The Young Professional Fellowship provides an opportunity to explore the operation of NRPA and its governing bodies at the NRPA Annual Conference. Participants meet with mentors, are recognized at the Best of the Best ceremony and more. A primary focus of the program is to inspire future participation and leadership in NRPA and to develop professional contacts in the field of parks and recreation.
Today's guest is also someone I have been meaning to invite to the show for a while now – Kate Connell.
Kate is a Certified Park and Recreation Professional and the Aquatics Program Supervisor for Iowa City Parks and Recreation. She is an advocate for equity in recreational water use and has assisted in providing free swimming lessons, safety education and accessible pool events. She leads trainings and conversations on equitable aquatics, staff training and humanness through leadership – and she does a whole lot of other cool things that we discuss on today's episode.
Tune in to the full episode below to learn more about Kate and how she's helping to build more inclusive, equitable communities through aquatics. You'll also learn:
How the Equitable Aquatics community that Kate created is providing connection, training, guidance and resources for aquatics professionals
How Kate felt when she was notified about receiving NRPA's Young Professional Fellowship and what she is looking forward to at the 2022 NRPA Annual Conference
Words of wisdom for first-time conference attendees and presenters
What drives Kate to continue pushing so that everyone can experience the power of aquatics and parks and recreation
The three Ps of inclusive aquatics: Personnel, Programming and Policies — and much more!
Related links:
Listen to the episode for the full story.