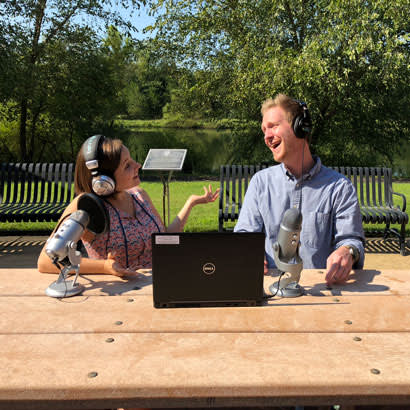 Happy 25th episode! This is a huge milestone for Open Space Radio, and we recently hit another milestone — we surpassed 10,000 downloads of the show! Thank YOU for listening and joining us on this journey!
In this episode, we reflect on some of our favorite past episodes and discuss what we love about park and recreation professionals. The passion that park and rec professionals have for what they do is unparalleled. It amazes us every single day, so naturally, we wanted to scream it from the rooftops (or into our mics).
We're also talking about some of our plans for the future of Open Space Radio, and one of those plans is hearing from you, our listeners. We want to know what you want to hear on the show. Listen in to find out how you can send us your ideas and feedback (hint: let us know you're listening and we'll send you a sweet Open Space Radio sticker).
And, if you're planning on attending the 2018 NRPA Annual Conference, let us know — we want you to come share your parks and recreation pet peeves with us so we can feature them in a future episode! Email us so we can schedule a time for you to share your pet peeves!
Listen to the episode for the full story.