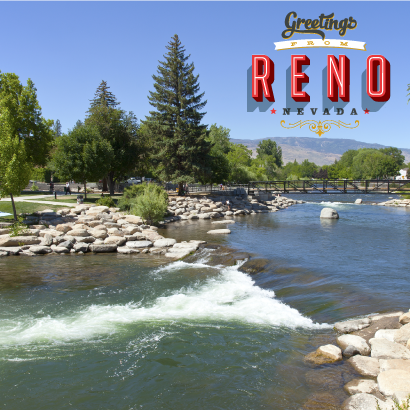 Mayor Hillary Schieve is one of the more than 150 mayors across the U.S. who has signed on to the 10-Minute Walk Campaign — an effort between NRPA, the Trust for Public Land and the Urban Land Institute to ensure everyone has access to a park within a 10-minute walk of where they live, work and play.
For Mayor Schieve, Reno's parks and recreation isn't just key to improving the quality of life for her residents, it's vital to attracting and retaining quality businesses and solving some of their biggest challenges, like homelessness. Acknowledging that park and recreation staff have the most interaction with the homeless in Reno, staff are key to connecting homeless to aid such as the Reno Works program.
Reno has gained national attention for the way it has transformed itself post-recession, but the parks and recreation department, like many throughout the U.S., is still working on recovery. Where traditional funding has been tight, the city has turned to many creative methods of funding to maintain and grow their parks and recreation system – federal grants, local philanthropy and even a license plate funding campaign.
Reno wants to be known as a leader for outdoor recreation and a quality park system is important to that. Reno is making transformational changes and it's happening at the local level. Where many are seeing gridlock and frustration out of Washington, D.C. and federal politics, local politicians like Mayor Schieve are making things happen for their community because they know their residents and their needs best.
In this episode, Mayor Schieve shares many insights into how they are making parks and recreation a key part of Reno's
overall quality of life
plan to attract businesses
solution to critical challenges like homelessness
Listen to the episode for the full story.