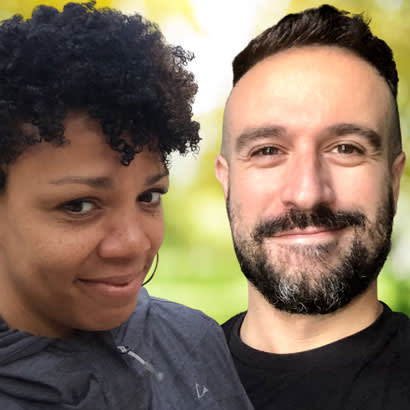 The October issue of Parks & Recreation magazine is out now, and on today's episode, I'm joined by two of my colleagues to discuss this month's feature story, "NRPA's Equity in Practice Initiative."
We recently launched NRPA's Equity in Practice initiative at the 2022 NRPA Annual Conference, and it is not your typical diversity training – these resources and tools are designed to help you take the next step in integrating equity into your park and recreation programs and respond to your community's specific needs.
On this episode, I'm thrilled to welcome Autumn Saxton-Ross, NRPA Vice President of Education and Chief Equity Officer, and Philip Silva, NRPA Director of Learning, to share more about NRPA's DEI journey and Equity in Practice initiative.
Tune in to our full conversation below to find out what led to the creation of this initiative and discover how park and recreation professionals can benefit from each piece of the program in order to meet your community's specific needs.
You'll also learn:
Why it was important to ensure diversity in the types of Equity in Practice offerings
What differentiates Equity in Practice from traditional DEI training or learning opportunities
What we mean by "in practice"
Tips for digesting information and implementing the things you learn
How NRPA members can begin participating in the various Equity in Practice programs, and much more!
Related Links:
Listen to the episode for the full story.

This episode of Open Space Radio is sponsored by ACTIVENetwork. ACTIVENetwork rises up for park and recreation departments throughout North America with a powerful all-in-one software solution that enables parks and rec departments to run smoothly so they can focus on what matters most: their community. Learn more about how ACTIVENet can power your community at activenetwork.com/nrpa.