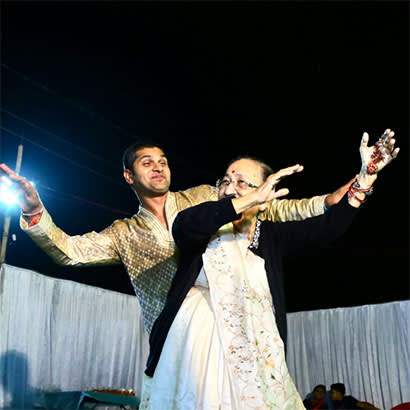 I am so excited for today's episode for a few reasons. One, I'm always excited when I get to have a wonderful conversation for an episode of Open Space Radio. Two, I really enjoy learning about the innovative things happening in parks and recreation that are helping to create stronger, healthier, more resilient communities. And three, I'm joined by one of my all-time favorite guests of the show today, Neelay Bhatt.
Neelay is Vice President and Principal of PROS Consulting, and he recently published an article in Parks & Recreation magazine titled, "Next Practices for the Post-Pandemic 2020s." While Neelay always seems to have his finger on the pulse of what's coming up in parks and recreation, it was his distinction of the words "next practices," as opposed to "best practices," that inspired me to invite him on today's episode.
This idea of reframing the use of the phrase "best practices" has been swirling around in my own head for a bit, and our friend Marissa Moravec of the Let's Talk Parks podcast recently did an episode with Neelay's colleague, Jason Elissalde, to talk about this and how best practices are rooted in the past and don't leave much room for the idea that we can always do better.
On this episode, Neelay further explains some of the next practices to be aware of and the roles they will play in how park and recreation professionals serve their communities. Tune in to the full episode below to learn what the future of parks and recreation may look like in terms of programming, placemaking, financing and more. You'll also learn:
The difference between park and recreation professionals providing an offering vs. an experience.
How park and recreation professionals can ensure they are prioritizing people and creating true belonging.
What sport may be coming to the U.S. and becoming part of your programming sooner than you think.
Why we should continue telling our park and recreation story at every opportunity.
How Neelay's grandmother (Dadu) impacted his life and inspired him to be the person he is today, and so much more!
Listen to the episode for the full story.