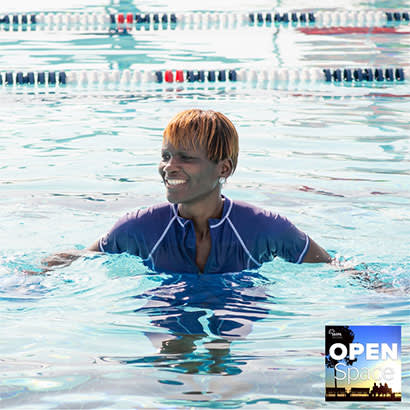 *Content note: In this episode, you will meet Jennifer Holmes, a mother who tragically lost her son, Genesis, in a drowning accident. This episode contains an emotional account of her traumatic experience, so please listen with care when you feel you are able to, as the content may be triggering for some listeners. If you are unable to listen but want to learn more, please visit the links below for more information on The Genesis Project.
We are just about at the halfway point of Park and Recreation Month, and it has been so inspiring to see how many people are embracing the theme of "Our Park and Recreation Story" and sharing their heartfelt stories, memories and experiences related to parks and recreation.
One story that caught our attention — and really moved a lot of us on NRPA staff — is that of Jennifer Holmes from Charleston County, South Carolina, and I'm honored to welcome her, as well as Gina Ellis-Strother, the chief administration officer for Charleston County Park & Recreation Commission (CCPRC), to the show today.
In 2014, Jennifer's 13-year-old son, Genesis, tragically drowned in a local pond because he didn't know how to swim. After Genesis' drowning, the Genesis Project was established, which aims to raise funds to offer aquatic safety programs in rural areas of Charleston County, alongside CCPRC. Despite her grief and her own fear of water, Jennifer not only conquered her fears and learned to swim, she also volunteered with the Charleston County Parks Foundation to offer swim lessons and water safety instructions to rural areas of the community.
What's more, when CCPRC opened the West County Aquatic Center in June 2019 in the same small town in which Genesis drowned, Jennifer was one of the lifeguards on duty. And, in keeping Genesis' spirit alive, the pool at the aquatic center is now named, "The Genesis Pool."
Pictured: Genesis Holmes
Tune in to the full episode below to learn more about the incredible young man Genesis Holmes was, as well as how Jennifer has channeled her grief into ensuring other families in rural Charleston County don't have to experience the same loss she and her family experienced. You'll also learn:
How Jennifer's faith and the support of her community gave her strength in a time of pain.
How The Genesis Project is raising awareness and providing education about swim lessons and water safety.
How CCPRC is addressing access to water safety resources and education in rural areas of Charleston County and meeting community members where they are.
How Jennifer felt when she conquered her own fear of water and received her lifeguard certification.
What the relationship between Jennifer and Gina has meant to each of them during this time, and more!
Additional Resources:
Listen to the episode for the full story.