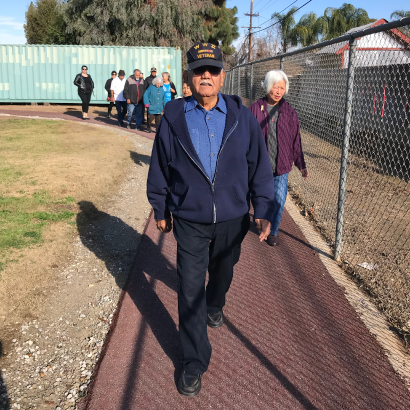 May is Older Americans Month and park and recreation agencies play a crucial role in serving older adult populations.
According to NRPA's 2018 Agency Performance Review, 41 percent of park and recreation agencies have one or more senior centers and 79 percent offer programs specifically designed for older adults.
NRPA supports this work through our Healthy Aging in Parks initiative — part of which includes a grant program for evidence-based arthritis intervention programs which are funded with the support of the Centers for Disease Control and Prevention (CDC).
These programs are remarkable. The individual grants are not large, but they are producing seriously impressive results as they allow agencies to provide new programming for their older adults.
In this episode, we speak with Mr. Joe Trevino, a 93-year-old veteran, and Irma Yepez-Perez, a Senior Management Analyst at the City of Fresno PARCS department. What we learn from them is that community is vital to our health and wellbeing and that inspiration can be found everywhere.
Listen to the episode for the full story.