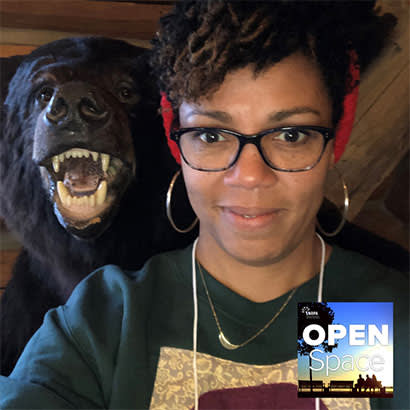 With NRPA's 2021-2023 Strategic Plan, we made a commitment to centering equity in all that we do. And we talked about this with our president and CEO, Kristine Stratton, on episode 70. The vital importance of focusing on equity has been put into the spotlight, as this year has underscored the many systemic inequities that exist in our world. Whether through the lens of public health, criminal justice, climate change or who has safe, reliable access to a park in their community, equity is essential. And because it is so essential, NRPA established a leadership role central to this work and our efforts as an organization, and we're so glad our guest today is officially part of the team.
Autumn Saxton-Ross joined NRPA as the vice president of education and chief equity officer in early September of this year. She is a true park and rec kid, and before coming on board at NRPA, she served as the mid-Atlantic regional director and equity, inclusion and diversity lead for NatureBridge, the largest residential environmental education partner of the National Park Service.
Autumn's role at NRPA will increase our capacity and enable us to partner more holistically across the field, promote and scale up equity-centered practices, and ensure that our member engagement and educational programs are aligned and support our park and recreation professionals.
Tune in to the full episode below to learn more about Autumn and her vision for NRPA and the field of parks and recreation, as well as:
How her past experience working with park and recreation professionals will help in this role.
What plans she has for park and recreation professionals who want to share information and support for others in the field who want to start addressing equity, inclusion and diversity issues.
How she plans to advance conversations that can lead to agencies implementing practices and policies that are centered in equity.
What NRPA Virtual attendees can look forward to in her Coffee Talk conversation with NRPA Virtual keynote speaker, Glenn Harris, on the evening of October 27 at 5:45 p.m. EDT, and more!
Listen to the episode for the full story.