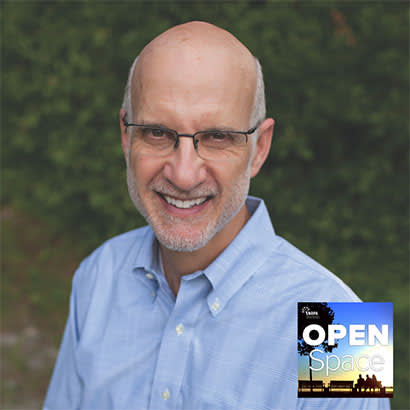 On this bonus episode of the podcast, we're going to be diving deeper into one of the feature stories from the November issue of Parks & Recreation magazine, titled, "A New Approach to Parks and Recreation System Planning." In this article, the author — and our guest on today's episode — writes about how today's environment is shifting our thinking about the future of parks and recreation.
David Barth is no stranger to park and recreation planning. He is a registered landscape architect, certified planner and certified park and recreation professional who specializes in the planning, design and implementation of the public realm. He is an expert facilitator and strategic planner — he has developed park and recreation system master plans for over 80 communities, as well as led the planning and design of hundreds of parks and trails across the country.
He is also the Principal of Barth Associates, a firm specializing in parks and recreation system planning, and author of the new book, "Parks and Recreation System Planning: A New Approach for Creating Sustainable, Resilient Communities." To put it lightly, he is a well-known name and expert in the profession.
Tune in below to learn what park and recreation system planning is and how Barth got started in this work over 30 years ago, as well as:
Why shifts in our society and the various socioeconomic and environmental issues we're currently facing are causing a need for a new approach to parks and recreation system planning.
Why we should replace the traditional linear, narrowly defined parks and recreation system master planning process with a more cyclical, open-ended process.
How a thoughtful and nuanced decision-making framework gives park and recreation professionals the freedom and flexibility to respond to the issues in their communities.
How this new approach provides the opportunity for conversation and feedback among key stakeholders and decision-makers.
How this new approach will help park and recreation professionals better serve their communities, as well as meet their strategic goals. 
Additional Resources:
Listen to the episode for the full story.