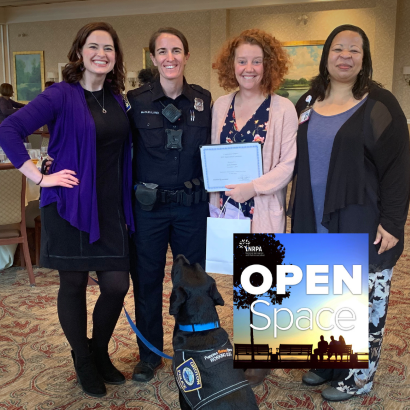 Today's episode is a deep dive into how one impossible situation can inspire multiple opportunities within a community. We hear from Jessica Patterson, Community Outreach Coordinator for Groton Parks and Recreation in Connecticut and Officer Heather McClelland, Community Policing Officer for the Groton Police Department. These are two truly inspirational people who came together from two different public agencies to create a network of support for Alzheimer's Caregivers as well as a Cognitive Safety and Awareness Program for their community.
What started as a way for Jessica to cope with her mother's diagnosis of Alzheimer's has turned into multiple programs and cross-department partnerships that are enriching an entire community and making it safer.
Tune into this episode to hear how this came to be and how "we are all in this together."
Resources mentioned in this episode:
Listen to the episode for the full story.