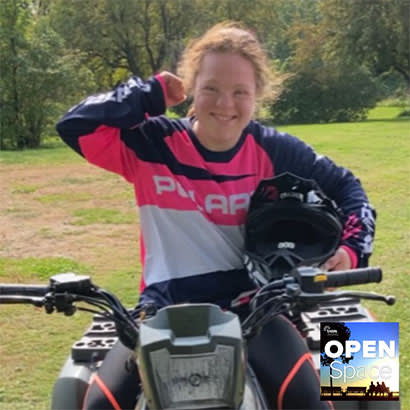 Today's episode is airing on April 6, National Student-Athlete Day. While today's guest is no longer a student, she has been an athlete for Special Olympics Minnesota for 19 years. Abby Hirsch, who was born with Down syndrome, competes in various sports, including basketball, bocce ball, bowling, downhill skiing, poly hockey, powerlifting, SOfit, swimming, and track and field. In addition to being a talented athlete, Abby's list of accomplishments goes well beyond sports. She was a commencement speaker at a high school graduation, spoke on Capitol Hill, has emceed galas, has received numerous awards, and is an active volunteer, coach and health and wellness ambassador.
Most recently, Abby even lent NRPA her voiceover talents for a video we're producing on accessibility in parks and recreation. And did we mention she works Monday through Friday at Walgreens? To say she has an impressive resume is an understatement, and that's why we're thrilled to have her join us on the show today to talk about accessibility and inclusion in parks and recreation.
Tune in to the full episode below to learn more about Abby's story and what accessibility and inclusion mean to her, as well as:
How she got involved in Special Olympics and why she continues to play today.
How the COVID-19 pandemic affected her as an athlete and health and wellness ambassador.
What her favorite local parks mean to her.
Why she feels parks and recreation is important for all people, but especially those with disabilities.
How park and recreation professionals can make sure their spaces are welcoming and inclusive for all people, and more!
Listen to the episode for the full story.