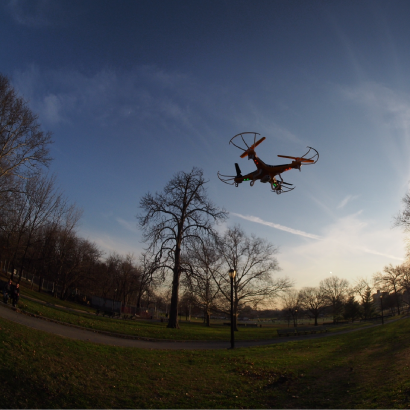 A topic as complex as drones in parks couldn't be covered in just one episode, so we we're launching a three-part series to tackle this topic by interviewing experts in the field with three different perspectives.
Part 1. Policy, Drone Zones and Resources for Land Managers
In part one, I chat with Chad Budreau – Public Relations and Government Affairs Director for the Academy of Model Aeronautics.
The Academy of Model Aeronautics is the world's largest model aviation association with a membership of nearly 200,000. Founded in 1936, AMA's roots go back much further than drones. While their membership still includes model airplane enthusiasts, they have expanded to include resources, guidance and much, much more for drone hobbyists.
Today, we're covering everything from laws and regulations, advice for park managers on how to deal with newbie hobbyists, drone zones, and resources available to park and public land managers as they look to incorporate flying sites or regulations in their own local government.
Resources from podcast:
State and Local Regulation of Unmanned Aircraft Systems (UAS) Fact Sheet (December 2015 guidance from FAA)
Know Before You Fly (resources for first-time drone flyers and others)
You can meet with AMA in person at the NRPA Annual Conference next week in New Orleans from September 26-28. They'll be at booth 1643 in the exhibit hall.
Feel free to drop me a line about your thoughts on drones in parks by leaving a note in the comments, sending me an email or catching me in New Orleans next week — I'd be happy to include your opinions in one of the upcoming segments.
Listen to the episode for the full story.