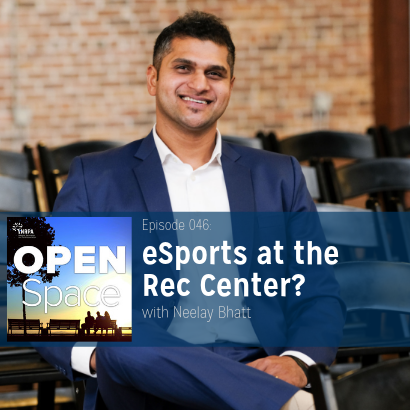 Three million dollars. That's how much Kyle Giersdorf just won at the Fortnite World Cup — a video game competition held at the Arthur Ashe tennis stadium in New York.
That's right. He won $3 million playing video games in a place typically reserved for the US Open.
eSports, or video game competitions, isn't new, but it is a growing trend. So much so that eSports is starting to make a space for itself in the world of parks and recreation. Durango Parks and Recreation in Colorado, for example, has included large-scale, competitive video gaming in its draft master plan.
Cort and I had the opportunity to chat about eSports with Neelay Bhatt — Vice President at PROS Consulting, NRPA board member, and an established thought leader in the field of parks and recreation. Our conversation stemmed from the speed session Neelay will be presenting this year at the NRPA Annual Conference in Baltimore titled, "eSports 101: Just What the Heck Is eSports and Why/How Should My Agency Participate in It?"
In this episode we discuss what eSports is, its impact on parks and recreation and the potential opportunities it presents.
Listen to the episode for the full story.