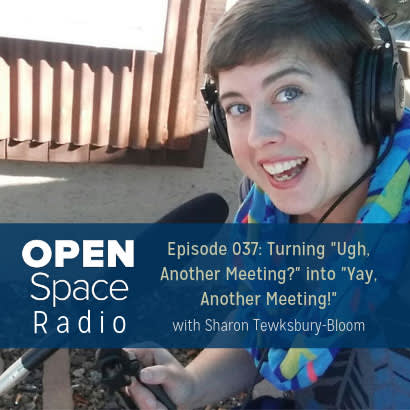 I know you know this feeling. You're sitting at your desk, or out in the field, and you're really in the zone. You're on a deadline for something — and it's coming up — but the juices are flowing and your productivity is on high. You can't be stopped.
Then it happens.
That dreaded reminder pops up and tells you that in 15 minutes you' have to halt your momentum and go to another meeting.
But, instead of looking at meetings as a nuisance to our productive day, what if we could look at them as a time when the next great ideas are born? What if we look at it as a time to bring our collective goals and dreams to fruition?
On today's episode, we're joined by Sharon Tewksbury-Bloom, who worked in local government for several years and is now a professional speaker and organizational development consultant who works with leaders who want to improve employee relationships and have more productive meetings.
We talk about the things that can make a meeting productive, and a space where not only great ideas come to life, but also where everyone's voice is heard. Among some of the things we discuss are:
Finding what the meeting's purpose is
How to design an interactive exercise at a meeting to shake things up a bit
The importance of starting and ending a meeting on time
Inviting the right people to your meeting
Tune in below to find out a few simple things you can do to create more engaging, productive meetings.
You can also find Sharon's free toolkit here, as well as her blog about meeting facilitation and design here.
Listen to the episode for the full story.