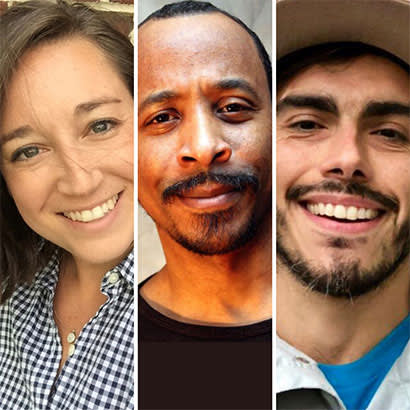 First, I want to take a moment to mention that today's episode is episode 100 of Open Space Radio! We've technically released more than 100 if you include bonus episodes, but since this is "officially" episode 100, I just wanted to thank YOU for listening to the podcast every other week and continuing to show your support.
As you may know, a few weeks ago at the 2021 NRPA Annual Conference, I had the privilege of hosting Coffee Talks and having some really great conversations with some really great people about issues happening in parks and recreation. On today's episode, I'm excited to share one of those Coffee Talks with you if you weren't able to join us for the conference.
On this Coffee Talk, I was joined by three brilliant individuals to discuss the importance of out-of-school time (OST) programs and how they can continue to support equitable access to learning, community healing, and the health and well-being of youth as we enter the back-to-school transition.
My guests were Brodrick Clarke, vice president of programs at National Summer Learning Association; Daniel Hatcher, director of community partnerships at Alliance for a Healthier Generation; and NRPA's own director of health, Allison Colman. This was a wonderful conversation and provided a lot of insight into how park and recreation professionals can continue to support kids and youth now that school is back in session.
Tune in below to hear the full replay of this Coffee Talk. You'll also learn:
The ways in which the challenges of the last year and a half have impacted the social-emotional health of youth.
How OST providers are stepping up and providing solutions to support equitable access to opportunities for learning, healing and connection.
How park and recreation professionals can partner with other community-based providers to address many of the issues our youth are facing.
How NRPA is supporting its members who are providing OST programs in their communities.
How providers of OST programs helped support a safe, healthy back-to-school transition this fall, and more!
Also, be sure to check out all the great work going on (and available resources!) at Alliance for a Healthier Generation and National Summer Learning Association.
Listen to the episode for the full story.