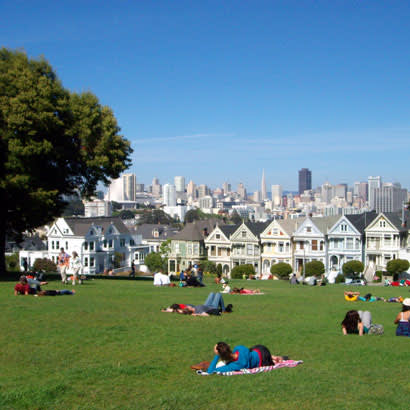 In today's episode, we're taking a look at a city and mayor who have done some incredible work when it comes to park access. The city is San Francisco, California. Unfortunately, since recording this podcast, we were saddened to hear that San Francisco's Mayor Ed Lee tragically passed away unexpectedly. Mayor Lee was an extremely passionate advocate for San Francisco's parks, and under his leadership, the city made park and recreation programs more accessible than ever to its citizens. In May 2017, Mayor Lee announced that San Francisco was the first and only city in the nation where 100 percent of the residents live within a 10-minute walk to a park.
We recently had the privilege of speaking with San Francisco Recreation and Parks General Manager, Phil Ginsburg, about becoming the first city to achieve the goal of the 10-Minute Walk campaign — which is a testament to San Francisco's great work and the legacy of Mayor Lee.
Ginsburg says that this is one of the city's proudest accomplishments, and that there may not be anything more important than ensuring that all of the city's residents have access to green space and recreational opportunities. He says that the work is never done, however, and it is essential to focus on the quality of these parks — ensuring that all residents can enjoy inspiring parks with diverse recreational amenities that are clean, safe, fun and well programmed — instead of just the quantity.
Ginsburg goes on to explain that high quality parks provide a wide range of benefits to people living in cities, which include:
Physical health benefits
Mental health benefits
Opportunities to be physically active
Opportunities to connect with nature
Economic benefits
Economic benefits/climate resiliency
Of course, all records were made to be broken, so Ginsburg invites all other cities and agencies to be part of the "100 Percent Club," where all of their citizens live within a 10-minute walk to a park.
To learn more about how you can help bring more great parks to your city and the communities that need them, check out the 10-Minute Walk Campaign.
Listen to the episode for the full story.