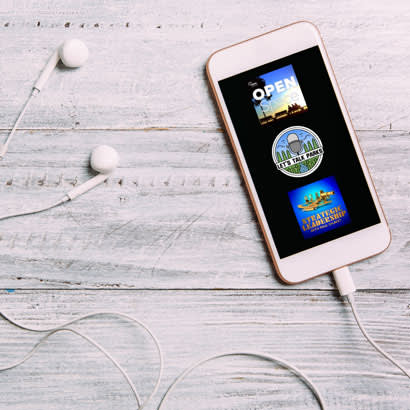 With the rise in digital content, it's easier than ever to deliver a targeted message to your intended audience. And, one type of digital content that I'm a particular fan of is podcasting, which continues to be a platform that is seeing tremendous growth.
On today's episode, you'll meet the hosts of two other podcasts related to parks and recreation, as we discuss why we're so passionate about podcasting, what listeners can gain from each one of our podcasts, and how easily accessible content and resources — like podcasts — are benefiting park and recreation professionals in their careers.
I'm joined today by Becky Dunlap, who is one of the hosts of the Let's Talk Parks podcast, and Paul Gilbert, who hosts a podcast called Strategic Leadership with Paul Gilbert. While all three of our podcasts are different, our missions are very much aligned — to support park and recreation professionals, provide inspiration and lift up stories of the good work going on in the field.
Tune in below to learn about each one of our podcasts, as well as:
What park and recreation professionals can gain from listening to podcasts about our field.
How podcasts and other digital content are different from materials and resources that have been previously available.
How our three podcasts can help a wide range of park and recreation professionals, regardless of where they are in their careers.
How digital content has evolved and where it might be going in the future.
What moments have been meaningful for us as podcast hosts, and more!
To learn more and listen to Let's Talk Parks and Strategic Leadership, visit:
Listen to the episode for the full story.