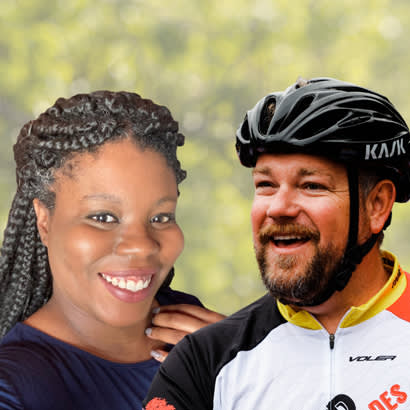 All month long, NRPA has been sharing ways that parks and recreation is a climate hero in celebration of Earth Month. Whether it's increasing biodiversity, managing millions of acres of open space, providing nature-based programming or responding to weather-related disasters, park and recreation professionals are on the front lines of creating a more sustainable future in communities across the country.
I'm so thrilled today to be joined by Regina Hill, the CSR marketing manager for Merrell, who NRPA is proud to partner with on our Earth Month campaign, among many other things, as well as Mike Cimprich, the city arborist for the Marion Parks and Recreation Department in Iowa.
Mike was honored with Merrell's Changing Nature of Work Award for his critical work in the city of Marion after the 2020 Central Severe Weather-Derecho, known as the "costliest thunderstorm event in U.S. history" – causing widespread power outages, damage to homes, businesses, powerlines and trees. In fact, 40 percent of the city's public trees were lost in this storm
Tune in to the full episode below to learn more about Mike and his team's efforts, how Merrell is honoring and supporting these efforts, and the important work that happens as a result of partnerships. You'll also learn:
What Earth Month means to both City of Marion and Merrell
How Mike and his team stepped up to help their community during an uncertain time
Why Merrell is excited about supporting Mike, as well as other park and recreation professionals across the country
What the future of environmental resilience looks like in Marion, Iowa
How we all play a role in sustainability efforts, whether through planting trees or marketing efforts (or whatever your specialty is!)
What continues to drive Mike and Regina to do this important work, and much more!
Listen to the episode for the full story.
Related Links:

This episode is sponsored by Merrell's "Good things come to those who hike" campaign. The real magic of hiking is about the moments that happen along the way. Each hike, another discovery. Another moment that we can share, remember and relive as we move through our lives. Those are the good things that come to those who hike. Visit www.Merrell.com and start discovering your #goodthings when hiking.