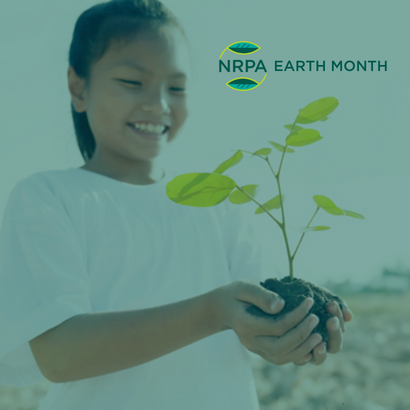 Break out the capes, this Earth Month NRPA is celebrating all the ways parks and recreation is a climate hero. Whether it's a nature trail, urban park, green-roofed recreation center or a pocket park, the pieces of essential infrastructure you help manage are creating healthier communities and sustainable climate solutions.
To celebrate, we created an infographic to help share some of the top ways parks and recreation is tackling our world's toughest climate issues. We want to spread this message far and wide and hope you'll join us by sharing this infographic with your community members.
Here are some ways you can be part of the NRPA 2023 Earth Month celebration:
Tag the people who need to know this information on social media. When you share the infographic, think about which of your local leaders can either help amplify the message or can help make investments in your work. Tag your mayor, city council members, county executives. Thank your partners who help support this work. Tag local reporters who may be working on stories related to Earth Day. Help people understand the many important impacts parks and recreation has on our climate health. Use #NRPAEarthMonth so we can amplify your work, as well!
Share the specific ways your park and recreation agency is a climate hero. Take this month as an opportunity to share all the ways you are investing in a healthier environment. Share the events you're hosting at your nature center, the details of your sustainability plans, your green infrastructure investments or your urban tree plan. You do so many things to support climate resilience — take this month to showcase them all.
We look forward to seeing all the ways you celebrate Earth Month this April. Tag us and use the hashtag #NRPAEarthMonth on Facebook, Instagram, Twitter and LinkedIn so we can amplify your great work.
Ayanna Williams, MSW (she/her) is NRPA's Director of Community and Environmental Resilience.