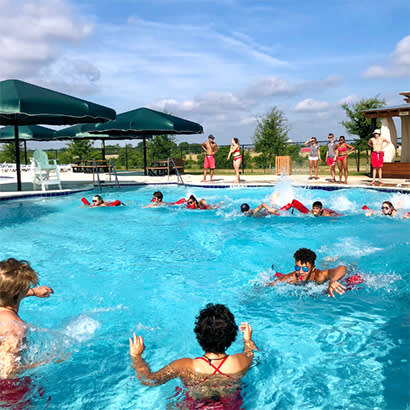 Pictured: A lifeguard training event at Round Rock, Texas, Parks and Recreation. Photo courtesy of Nichole Bohner.
The May issue of Parks & Recreation magazine is out now, and on today's bonus episode of Open Space Radio, we're diving deeper into the feature article, "Creating a Culture of Safety in Lifeguarding," by Stephanie Shook, CPRP, the senior product manager of aquatics and instructors for the American Red Cross.
I'm so thrilled to be joined on the show by two individuals who were highlighted in the article:
Dr. William Ramos, a member of the Red Cross Scientific Advisory Council and associate professor at Indiana University School of Public Health
Nichole Bohner, the aquatics division manager for City of Round Rock, Texas, Parks and Recreation.
They each share their experience when it comes to building a culture of safety — something that is of the utmost importance at aquatic facilities and the wide range of other park and recreation offerings.
Tune in to our full conversation below to learn how you can create a culture of safety in your community. You'll also learn:
What a "culture of safety" really means
Why leadership being present is critical to a culture of safety
The importance of communication and employee engagement
Challenges to building a culture of safety
Intentional steps to building a culture of safety, and much more!
Additional Resources:
Listen to the episode for the full story.