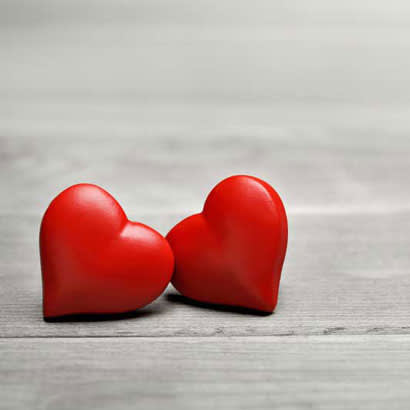 It's February — the month of love. People everywhere are rushing through Hallmark stores and florists to get their significant others heartfelt cards, flowers and heart-shaped boxes of chocolates. Although showing your loved ones that you care every day is important — not just on Valentine's day — perhaps more important is making sure that your own heart is healthy. February is American Heart Month, and we're proud to partner with the National Heart, Lung and Blood Institute's (NHLBI) The Heart Truth® program, encouraging people to get more physically active and pledge to #MoveWithHeart.
Heart disease is the leading cause of death in the United States, yet it is largely preventable by taking certain steps. On today's episode, we're joined by Dr. Jerome Fleg, a medical officer with NHLBI's Division of Cardiovascular Sciences, discussing simple things you can do during the month of February, and throughout the year, to ensure your heart is healthy. After all, in order to live your best life and love those around you, you have to have a healthy heart.
Dr. Fleg discusses how physical activity is essential to having a healthy heart and reducing the risk of heart disease, as well as the steps that people can take to become more physically active.
Learn more and find out what you can do to make the pledge to #MoveWithHeart.
Listen to the episode for the full story.