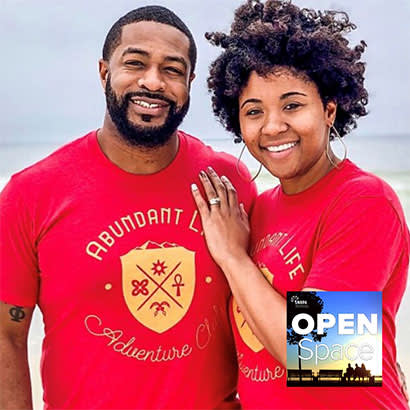 On today's episode of Open Space Radio, we're thrilled to be joined by Dr. Kim and Claude Walker — the founders of the Nashville-based Abundant Life Adventure Club, which is an outdoor adventure company breaking down barriers to the outdoors so that everyone can enjoy the wellness benefits of parks and open spaces.
The mission of the Abundant Life Adventure Club is one that we're excited to dive into on the episode today — to empower people of color to spend time in nature to inspire wellness, abundant living and connection. Dr. Kim and Claude join us to discuss the inspiration behind starting Abundant Life Adventure Club, which started when they both lost a combined 140 pounds in 2017 and were looking for ways to continue their active lifestyle and add some variety — things that outdoor recreation provided.
We also discuss how they are part of the first generation of people of color to have full access to the parks and outdoor spaces around them, and how that has impacted their relationship with the outdoors — and how they are providing opportunities for other people of color to experience the benefits of outdoor recreation, as well as mindfulness activities, such as yoga and meditation.
Other topics we discuss on this episode include:
Why this mission is so important to Dr. Kim and Claude.
How their relationship with Nashville Metro Parks and Recreation developed and evolved into maxing out space for programs.
The benefits of a club model, and how park and recreation departments can use this model — either by partnering with local clubs or forming their own.
How park and recreation professionals can start something similar or partner with an organization like Abundant Life Adventure Club.
What the future holds for Abundant Life Adventure Club, and more.
Tune in to the full episode below, and if you'd like to learn more about Abundant Life Adventure Club or the people behind this wonderful mission, check out their website, follow them on Instagram or send them an email!
Listen to the episode for the full story.