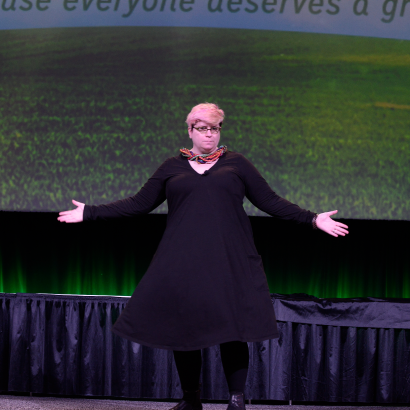 We've all been there. All of a sudden, a normal conversation takes a difficult turn and we find ourselves at a loss. Do we fight? Do we leave the conversation all together and avoid the offending person for as long as possible?
These conversations are hard and it's easy to just avoid them or walk away. However, we're missing out on some prime growing and learning opportunities when we avoid instead of engage.
On today's podcast, I chat with Social Justice Educator and Wednesday Keynote from the 2017 NRPA Annual Conference Jessica Pettitt. She shares:
How she developed her diversity and inclusion techniques. After 20 years she had to ask, "Why wasn't anyone doing anything different?"
Why doing the best we can with what we have some of the time is better than nothing.
That entering conversations with grace and taking responsibility for how you show up in them can lead to better outcomes and a learning opportunity.
The danger of "blocking" people you don't agree with. Are you actually in danger or just uncomfortable?
The importance of bringing together different voices, ideas and backgrounds in a professional environment.
The difference between the picture of diversity and actual diversity.
Her number one Halloween tip.
You can learn more from Jessica by visiting her website where you can check out some self-assessments and buy her book Good Enough Now.
Listen to the episode for the full story.