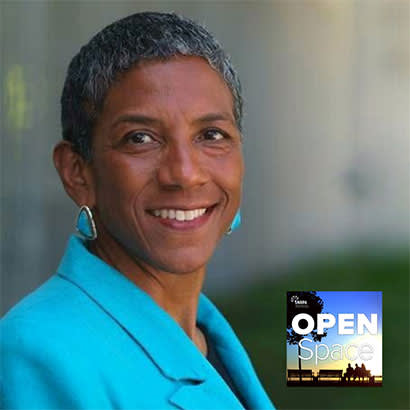 Last month, we witnessed history as the Great American Outdoors Act was officially signed into law. This legislation will definitively fully fund the Land and Water Conservation Fund (LWCF). LWCF is the most important source of federal funding to create and develop local parks, trails, boat launches, sports fields, and other recreation areas and park infrastructure that enrich our communities. Permanent full funding of LWCF has been a priority of NRPA's for decades, and the passing of the Great American Outdoors Act is a huge win for every person in our country, as this critical funding advances our goal of ensuring everyone has access to the benefits of quality parks and recreation.
The Great American Outdoors Act had strong bipartisan support throughout the legislative process because it provides critical resources to local communities for parks, recreation and conservation initiatives. Thanks to the hard work of our Congressional champions, coalition partners, and the many stakeholders who advocated on behalf of parks and recreation, our goal of permanently funding LWCF is now a reality.
One of those strong advocates is Allegra "Happy" Haynes, the executive director of parks and recreation for the City and County of Denver. We're thrilled to be joined by Happy today to talk about what this means for her community — and the country as a whole — for the first part in our double-header of Great American Outdoors Act episodes. Part two will be released on Tuesday, September 22, where we'll explore how the Great American Outdoors Act was passed in Congress. In part two, we welcome two members of Congress who championed this legislation, Representative Brian Fitzpatrick of Pennsylvania and Senator Martin Heinrich of New Mexico, to share their perspective.
Tune in to today's full episode below to learn:
2:08: Why it's so important that we make sure our voices are heard by our elected officials about these kinds of things.
5:15: Why the passage of the Great American Outdoors Act such a big deal for local parks and recreation.
8:31: What securing full and permanent funding of LWCF means for park and recreation projects in Denver.
13:11: What the future of advocating for parks and recreation looks like, especially amid the COVID-19 pandemic, and more!
Listen to the episode for the full story.