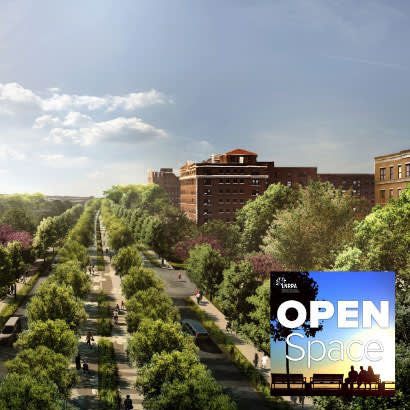 The March issue of Parks & Recreation magazine is out now, and on this bonus episode of Open Space Radio we're diving deeper into one of the feature articles, "St. Louis: A Path Toward Equitable Design." The article showcases the framework plan for the Chouteau Greenway in St. Louis — a $250 million greenway development. The public-private partnership spans 15 miles and 20 neighborhoods, with the goal of connecting communities and unifying different populations.
One person who has played an instrumental role in this project is Susan Trautman, CEO of Great Rivers Greenway, and we're thrilled to chat with her on the show.
On this episode, we discuss how important it is that a public space like this connects diverse populations throughout the city, and the impact that this kind of project makes on the communities that it touches.
We also talk about the release of the Chouteau Greenway Framework Plan that was recently released in December 2019. The plan focuses on four main topics:
Alignment (feasibility of possible routes),
Design & Identity (look and feel of the greenway),
Economic Growth (the greenway as a catalyst for opportunities)
Equity (equitable outcomes in project and process)
Social equity remains at the forefront of Chouteau Greenway, as well as community engagement, and Great Rivers Greenway is currently reviewing submissions for the new name of the greenway. Due to the sensitive nature of the name "Chouteau," which was the name of a slave owner in St. Louis, a large part of this project is soliciting a new name from the community — and they have over 1,000 submissions!
To learn more about this project and see what the future holds for the greenway, tune in to the episode below.
Listen to the episode for the full story.