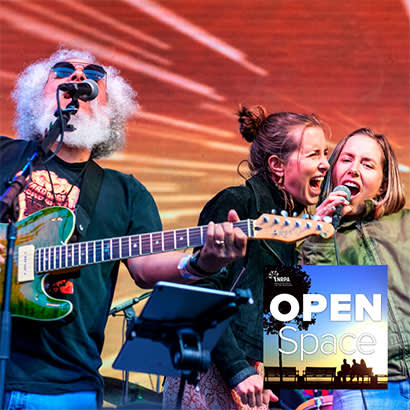 The year was 1870. It was only five years after the end of the Civil War, and it was the year that the California legislature proclaimed the inception of Golden Gate Park in San Francisco. This iconic park is affectionately known to San Franciscans as "Everybody's Park," and 150 years later, it is celebrating its sesquicentennial.
We originally recorded today's episode a few months ago with Phil Ginsburg, general manager of the San Francisco Recreation and Park Department, to talk about all the things that were planned in celebration of Golden Gate Park's 150th birthday, which took place on April 4.
When we recorded that interview, no one could have predicted that things would look the way they do now with the spread of the COVID-19 pandemic. With Californians — along with most of the country — being asked to stay home and not gather in large groups to slow the spread, among other precautions, Phil and his team had to get creative in order to allow people to still be able to celebrate this monumental event.
Today's episode starts off with the first part of our original interview, as Phil talks about the history of Golden Gate Park and some of the things that make it so special and unique. Fortunately, we were able to talk with Phil again yesterday to get an update on the celebration and how people can join in and pay tribute to this historic event, which you'll hear in the last half of the episode.
To kick off the celebration starting on April 4, the San Francisco Recreation and Park Department launched a virtual concert series that will bring some of the historic past outdoor concerts and performances held in the park to people everywhere to enjoy for free. New concerts will be available to view every week throughout the year at the Virtual Golden Gate Park, and the first performance was a Boz Scaggs concert from 2016. The San Francisco-based rock band Metallica even sent a special birthday message to the park and will have one of their performances at Golden Gate Park available in the virtual concert series, as well.
Besides the legendary virtual concerts, the celebration's website will continue to be updated with ways people can celebrate, including virtual tours, downloadable coloring books and more.
Please join us in wishing Golden Gate Park a Happy 150th Birthday on social media by using the hashtags #GoldenGatePark150 and #GGP150.
Other resources related to this episode:
Listen to the episode for the full story.