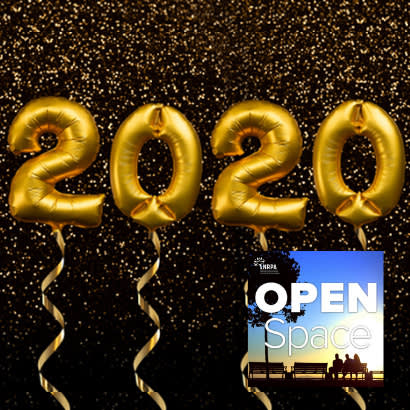 Since New Year's Eve falls on the same Tuesday as the release of a new episode, we felt it would be fitting to reflect on the past year and share some of our resolutions moving into 2020.
On this episode, we discuss the ways we're both going to make sure self-care is a priority in the new year. As much as it gets thrown around as a buzzword these days, it's so important, and absolutely necessary in order to be our best selves. Whether it's getting more sleep, exercise or water — or whatever it means to you — self-care should always be at the top of the list.
We also share some of our mantras for the new year, such as:
"Because I love myself enough to keep going."
"Don't feel guilty for doing what's best for your body."
"Eat lunch, don't be a jerk."
Tune in to the episode below to hear the inspiration behind these mantras and how they're going to motivate us in 2020. We also talk about our excitement for the future of Open Space Radio, some new things we have in store and the ways we want to better connect with you (for starters, come say hi and follow us on Instagram)!
Thank you so much for your continued support of the show, and Happy New Year!
Listen to the episode for the full story.