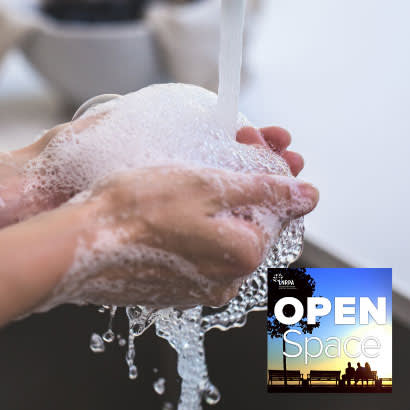 Coronavirus disease 2019 (COVID-19) has made its way to the U.S. and the number of people infected continues to rise, with at least 539 confirmed cases in the U.S. at the time of this recording (at the time this episode was published, numbers had been recalculated to 432 confirmed cases in the U.S., according to the Centers for Disease Control and Prevention). As the gatekeepers of many of our nation's public gathering spaces, park and recreation professionals are seeking answers to key questions as they prepare strategies around response and prevention in the coming days and weeks — especially in communities that are starting to document confirmed cases.
To help answer some of these questions, on today's episode we're joined by three park and recreation leaders from across the country who are actively addressing issues related to coronavirus:
Jesús Aguirre, Superintendent of Seattle Parks and Recreation and NRPA board member
Brian Zimmerman, CEO of Cleveland Metroparks
Adriane Clutter, Division Chief at Montgomery County Recreation in Maryland
Each of the states where these three live and work are experiencing confirmed or potential cases of COVID-19. As of this recording, Washington State had 136 confirmed cases, the D.C., Maryland and Virginia region had nine confirmed cases, and in Ohio, there are four potential cases being investigated (three of those cases have been confirmed at the time of publishing this episode).
On this episode, we chat about:
The impact of COVID-19 so far in each of their communities
How they are handling communications to community members and dealing with misinformation and stigma surrounding this disease
How they are collaborating with state and local health officials as well as other nearby park and recreation departments
Preparations for the financial implications of COVID-19
Actions their agencies are taking to ensure they have proper staff coverage while keeping staff as safe as possible
The importance of creating talking points for staff to ensure everyone is on the same page when communicating with the public
Tune in to the episode below to hear our full conversation on how these three leaders are ensuring their communities stay healthy, well-informed and safe.
Resources discussed in this episode:
Other helpful resources:
Listen to the episode for the full story.