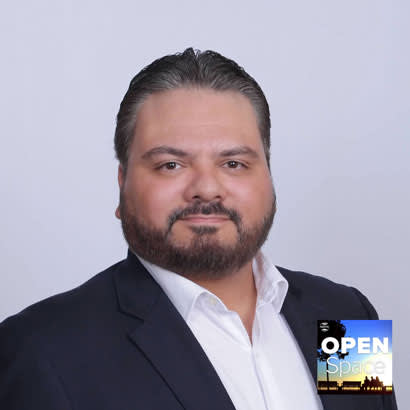 National Hispanic Heritage Month, which takes place from September 15 through October 15 each year, is a time to celebrate the history, culture, heritage and contributions of Hispanic and Latino Americans. This year's theme is "Unidos: Inclusivity for a Stronger Nation," and on today's episode, we're celebrating Hispanic Heritage Month with a park and recreation professional who is playing an integral role when it comes to honoring Hispanic Heritage Month within parks and recreation.
I am thrilled to welcome Edwin Rivera-Guzman to the show today. Edwin is a Certified Park and Recreation Professional, the manager for Recreation and Leisure Solutions, LLC, a Ph.D. student at Clemson University's School of Parks, Recreation, Tourism and Management, and the assistant social media manager for the Maryland-National Capitol Park and Planning Commission.
And, as we begin the 2022 NRPA Annual Conference in Phoenix, a city with a very large Hispanic population and culture, the timing couldn't be any more perfect for this conversation.
Tune in to the full episode below to learn more about Edwin and all the work he's doing to lift up Hispanic Heritage Month in parks and recreation. You'll also learn:
An overview and history of Hispanic Heritage Month
Ways park and recreation professionals can participate and celebrate this year
How NRPA Annual Conference attendees can honor Hispanic Heritage Month while in Phoenix
Why it's important to celebrate cultural heritage months, such as Hispanic Heritage Month
What drives Edwin to do the work he's so passionate about, and much more!
Related Links:
Listen to the episode for the full story.
This episode of Open Space Radio is brought to you by support from Merrell. Merrell's Changing Nature of Work Award is now open for applications. This is the first award presented by Merrell® in partnership with NRPA, and it recognizes an individual or team that has responded to natural disasters with a spirit of teamwork, community and perseverance to clean up, rebuild their park for usable enjoyment, and to support and advance resilience and well-being for their community. The awardee will be sponsored with Merrell gear for one year (up to $2500) and will receive $10,000 toward the advancement of a project or effort. Submissions are accepted now through October 21, 2022. Learn more and apply at nrpa.org/changingnatureofwork.