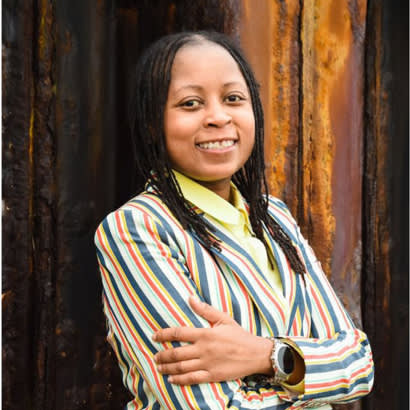 It is our next to last episode of 2023, and we're so thrilled to chat with our guest today, as she is someone who we've been hoping to get on the podcast for a while, someone who is a true leader in the profession, and someone who a lot of our listeners may know.
Dr. Tiffany Johnson — or Dr. J., as she's known in many circles — is not only one of the most stylish park and recreation professionals out there, but she also is an expert and an innovator when it comes to change management, professional development, strategic planning and diversity, equity, inclusion, and belonging.
Among her many accomplishments, Tiffany is a Certified Park and Recreation Professional, she sits on NRPA's Conference Program Committee, she's the past president of the National Recreation and Park Ethnic Minority Society, and she has more than 17 years of full-time professional experience in parks and recreation – now serving as the Deputy Director of Aging and Disability Services for the City of Seattle.
Tune in to our full conversation as we chat with Tiffany about her extensive career, why she feels we are stronger when we all come together, and so much more. You'll also learn:
How Tiffany is supporting Seattle's aging and disabled populations through her work
How park and recreation agencies can take themselves to the next level through community engagement, change management and customer service
Tips for submitting education sessions for the 2024 NRPA Annual Conference (the deadline is quickly approaching!)
How we can support park and recreation professionals from underrepresented communities
Tips for networking, mentoring and building relationships, and more!
Listen to the episode for the full story.

You can also listen to Open Space Radio on Spotify, Stitcher, iHeartRadio and other podcast services.
Want to hear more from Tiffany? Check out her recent episode on the RecLess Podcast here!