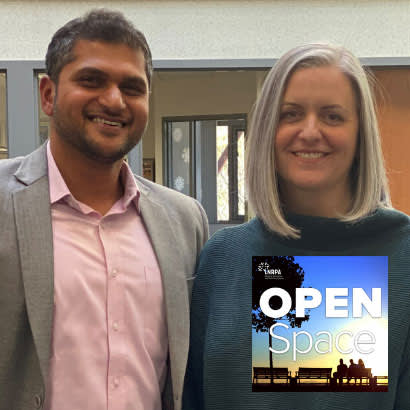 On today's episode, we sit down with Kristine Stratton, NRPA President and CEO, and Neelay Bhatt, Vice President at PROS Consulting Inc, to discuss their presentation at the Agents of Change Summit this week. They'll be in San Diego, California, sharing how park and recreation professionals are agents of change in their communities — particularly around how they influence and change health behaviors and how parks are a solution to many of our most pressing health and wellness challenges, like obesity, mental health issues and substance use.
They will be talking with public health professionals about why they need to be thinking about parks as a partner and solution, and how park and recreation professionals are already tackling many of these issues in their communities.
We talk about why it's important to share the story of parks and recreation — and all the things that local park and recreation professionals provide in their communities — with various audiences and stakeholders, as well as how park and recreation professionals can ensure they aren't only part of the conversation about these societal challenges, but leading it.
Tune in to the full episode below to hear other topics we discuss, such as:
How solutions to global problems start at the local level
How other countries are using parks and recreation to help solve many of these problems
How partnerships differ when it comes to public health issues
How park and recreation master planning can help in solving these problems
Listen to the episode for the full story.