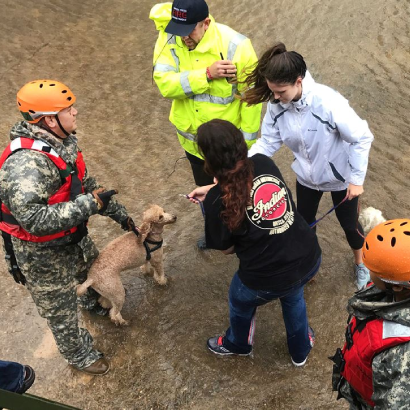 This week we're discussing what's been on top of all of our minds over the past week or so — hurricane Harvey and the devastating destruction it's wrought on Texas, Louisiana and the Gulf Shore.
To date more than 12 trillion gallons of water has fallen on Texas and the death toll continues to rise.
In this episode we discuss:
Photo credit: defense.gov, Texas National Guardsmen and a first responder help displaced residents and a pet during search and rescue mission following massive flooding by Hurricane Harvey in Cyprus Creek, Texas, Aug. 27, 2017. Army National Guard photo by Capt. Martha Nigrelle

Listen to the episode for the full story.