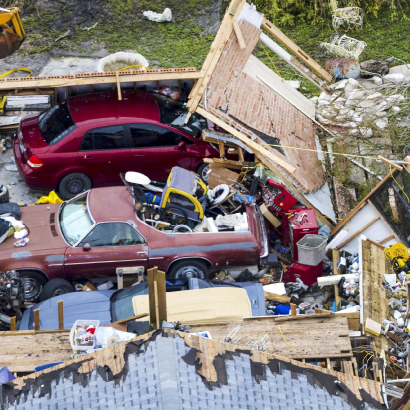 The appeals to help support victims of hurricane Harvey in Texas and beyond can be heard everywhere. The need is great now and it won't go away once the rains and floodwaters subside.
I've already heard from members asking how they can help their park and recreation colleagues affected by this disaster, and I know finding the right outlet to help isn't always clear or easy. As we hear specific needs from the agencies affected by Harvey, we will share them with the membership. In the meantime, here are five ways you can help those affected now.
Natural disasters will continue to affect our field, but I encourage you now to support your colleagues affected by Harvey. We have strength in numbers, but our biggest strength is in our heart and character.
Thank you for making better communities and thank you in advance for supporting your colleagues across the country.
Barbara Tulipane, CAE is the President and CEO of NRPA.
Editor's Note: Check out our Podcast on Hurricane Harvey for more information and tips on how to help those affected.
Photo Credit: defense.gov, A home destroyed by Hurricane Harvey is seen from the air above Port Aransas, Texas, Aug. 28, 2017. Army National Guard photo by Sgt. 1st Class Malcolm McClendon