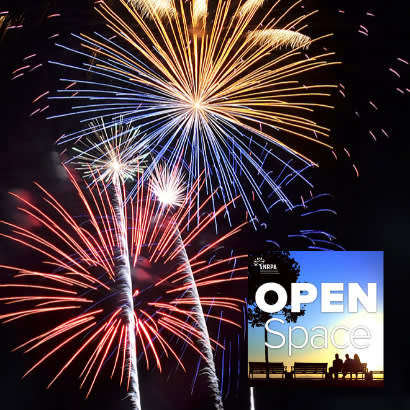 With the end of the year rapidly approaching, many cities and towns are gearing up for their annual celebrations to ring in the New Year. And while there are a lot of ways you can make your celebrations special, nothing quite brings it all together like a good fireworks display.
On today's episode, we're joined by two people who not only know a lot about putting on an epic fireworks display, they also take a lot of pride in it. They presented a session at the 2019 NRPA Annual Conference in Baltimore on the anatomy of a great fireworks display, and recently had an article in the December issue of Parks & Recreation magazine — and we're excited to chat with them on the show today.
We're joined by John Prue, Installation Program Director at Morale, Welfare & Recreation (MWR), Naval Station Great Lakes in Illinois. John is also currently serving as the Chairperson for the NRPA Conference Program Committee, which is currently evaluating over 600 education session proposals that were submitted for the 2020 NRPA Annual Conference. He is also an elected member of the American Academy for Park and Recreation Administration (AAPRA)
We're also joined by John's co-presenter from the conference, Wynn Cramer, an event producer with Melrose Pyrotechnics, a fireworks display company.
Tune in to the full episode below to hear us chat about the things park and recreation agencies should consider when deciding on a fireworks display at an event. We talk about everything from doing the initial research and using resources from organizations like the American Pyrotechnics Association, to finding the right vendor, to using music and narration to add another layer to your fireworks display.
We also discuss ways you can ensure people at your events aren't negatively impacted if they suffer from conditions like Post-Traumatic Stress Disorder (PTSD) or sensory sensitivities.
You can view photos from a fireworks display at MWR Naval Station Great Lakes in the gallery below. For more information on putting on a great fireworks display, check out John and Wynn's presentation from the 2019 NRPA Annual Conference, "The Anatomy of a Great Fireworks Display."

And, if you're curious about the flame cannons we talk about in this episode, here's a video of the ones that Melrose Pyrotechnics installed at a Chicago Bears game:
Listen to the episode for the full story.
Fireworks at Morale, Welfare & Recreation, Navy Station Great Lakes