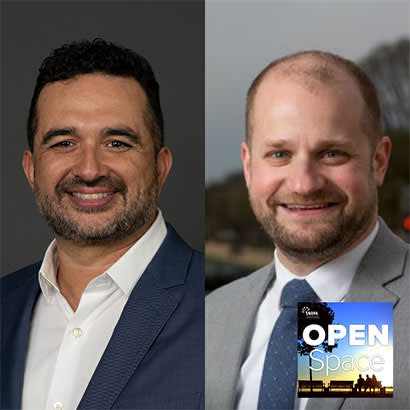 Today is November 3, 2020 – an important day for our country, our democracy, our values and our future. Today is Election Day! On this day — and over the last few weeks — millions of Americans will head to the polls to make their voices heard. And whether you mailed in your ballot, voted early or are still undecided as you listen to this episode, we know that our guests today are going to provide sage wisdom on all things elections, voting and why it's important to advocate at the federal, state and local level.
We're thrilled to be joined today by NRPA's Vice President of Public Policy and Advocacy Elvis Cordova and NRPA's Senior Government Affairs Manager Kyle Simpson, to talk about some of NRPA's key legislative priorities, how you can get involved in our advocacy efforts, and you guessed it — the importance of voting!
Tune in to the full episode below as Elvis and Kyle discuss NRPA's public policy and advocacy team's role in the organization and how they can assist in your agency's advocacy efforts, as well as:
Why park and recreation professionals in many states should pay extra close attention to their ballots today.
Why, even though national elections are important, it is critical to get involved in elections at the state and local level
What legislative priorities NRPA will be communicating to the new members of the U.S. Congress in a few months.
How you can be a more involved advocate of parks and recreation.
How you can get all the election information you need for your state by texting VOTE4PARKS to 52286 (which will also keep you up to date on any legislative action items from NRPA), and more!
To learn more about federal policy and legislative issues impacting parks and recreation, visit NRPA's advocacy webpage or email Elvis and Kyle at advocacy@nrpa.org.
Listen to the episode for the full story.