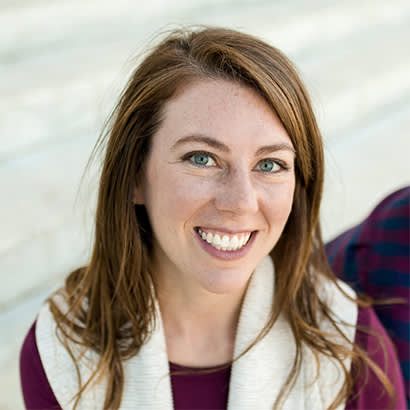 Pictured left: Maureen Neumann, NRPA Senior Health Program Manager
In 2022, NRPA celebrated seven years of partnership with the Robert Wood Johnson Foundation (RWJF), and the annual RWJF-NRPA Award for Health Equity. This award recognized individuals or teams of two within the field of parks and recreation who worked to reduce health disparities and advance systems-level change in their communities to achieve health equity.
Incredible work was done — and continues to be done — by those who received this award over the course of seven years. In the January issue of Parks & Recreation magazine, we revisit each of the award winners and the huge impact their dedication to health equity had on their communities. But that got us thinking – where are they now? How have they continued to advance systems-level change? What advice do they have for you?
We know all the previous award winners are doing great things in their lives (including enjoying retirement, for some!), but because of their busy schedules, we weren't able to make connections with everyone. We wish them all continued success! Here are a few things some of the previous award winners shared with us:
What did winning the RJWF-NRPA Award for Health Equity mean to you?
2022's award winner Velma Bailey, founder and CEO of the Saint Louis Torchbearers 2, felt that her win was her dream realized. "For me personally, winning the award was a validation of the 10 years I have spent volunteering with the Saint Louis Torchbearers 2 to help our youth in the inner city gain equitable access to resources in the Saint Louis region to improve their health and well-being. The award provides hope for me. I can see our children avoiding health disparities, making significant contributions for the betterment of mankind, especially in the areas of environmental conservation, and living good clean healthy successful lifestyles," Bailey said.
How did the award impact your work moving forward?
For 2019's winners, Lindsey Jorstad and Tina Fleming of Gwinnett County (Georgia) Parks and Recreation, their established work in health equity was a strong foundation for the COVID-19 pandemic, which was declared just months after celebrating their success in Baltimore, Maryland, at the 2019 NRPA Annual Conference. Said the duo, "We feel as if we have permanent health equity lenses on. This truly came into play during the pandemic response when Gwinnett County answered the call to create a system of support for the health and well-being of residents. It was essential to keep our parks open, which became the safest outdoor areas for our residents to improve their mental and physical health. The award impacted our work in championing all our park and recreation team members to be public health guardians. Through (the pandemic), team members were working blood drives, transporting more than 3 million pounds of food, and helping stand up the largest vaccine site in the area."
Becoming aware of health service disconnects, Fleming set a goal of a streamlined wrap-around service approach, which led to the establishment of the OneStop 4 Help program which mobilizes Community Navigators to meet residents where they are and help them step by step in achieving the services they need.
What was your community's response to your work in advancing health equity through systems-level change?
The 2020 award winners, Carol Zernial, executive director of WellMed Charitable Foundation, and Daryl Quarles, service area manager-senior program division with Dallas Park and Recreation Department, said the community was beyond pleased with their project. Their collaboration, which showcased the power of private-public partnerships in supporting community health and well-being, was so successful that both DPRD leadership and city leaders are exploring ways to make this project scalable to reach more communities within the Dallas area. Said the team, "We are constantly looking for opportunities in underserved neighborhoods to bring our services to that community. We have also expanded our virtual opportunities exponentially during COVID. Finally, we are working on ways to increase access to the internet and smart technology for those who can't travel to our physical locations."
How are you continuing to advance health equity?
All the award winners are doing incredible work, and it's hard to answer this briefly. But here's a high-level look at just some of the continued work:
Tina Fleming and Lindsey Jorstad:
Established the Live Healthy Gwinnett Community Dashboard, a digital resource for community quality of life data, and supported the county in taking a leading role in food security efforts throughout the pandemic and sustaining programs like weekly food distributions, summer meals program, quarterly mixed produce box distributions, etc. Jorstad has relaunched the Gwinnett Food Roundtable to bring providers together for greater collective impact.
Emilie Harmeyer:
Celebrates that every year is a new challenge. Harmeyer is focused on expanding proven programs to new beneficiaries and making incremental improvements along the way.
Carol Zernial and Daryl Quarles:
The award has solidified the success of the partnership between WellMed and DPRD and has allowed the team to look for new opportunities to build another senior wellness center.
Velma Bailey:
Launched an after-school program, which partners with the local recreation center to teach swim skills and received a grant with the Division of Recreation in the city of St. Louis to support and expand summer day camp activities for 2023.
What advice do you have for other park and recreation professionals to advance health equity in their communities?
For Emilie Harmeyer, Shreveport (Louisiana) Green ShreveCorps Program Director, winning the award in 2021 solidified that health equity is not work to be done in a silo. "The most important thing you can do in any sort of equity-related work is talk to people in the community you serve and learn as much as possible from as many different people as possible. You cannot rely on your own experience alone. You need allies from all walks of life to walk alongside you in this mission," Harmeyer said.
Learn more about the NRPA-RWJF Award for Health Equity, and visit NRPA's full award program.
Maureen Neumann (she/her) is Senior Health Program Manager at NRPA.
To hear Maureen discuss more from past winners, tune in to the January bonus episode of Open Space Radio below: