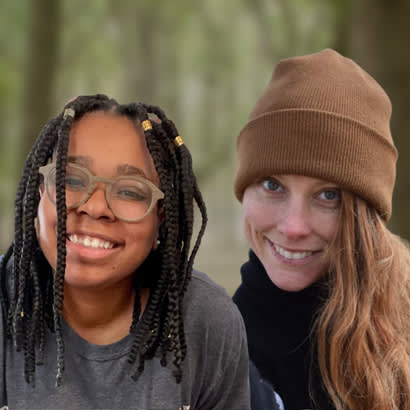 NRPA's Resilient Park Access grant program supports the advancement of community-driven, systems-level strategies for equitable park access that improve the environmental resilience and health of communities. The grant funding also provides ongoing peer learning and coaching, professional development and access to networks of like-minded park and recreation professionals throughout the country.
On today's episode of Open Space Radio, I'm joined by staff from City of Detroit Parks and Recreation, which was one of seven agencies that received this grant. To increase access to nature and make it more equitably available to all, the City of Detroit will identify and build pocket parks in high-need areas and engage the community on programming and stewardship of the project through workforce development.
I'm thrilled to welcome Jac Kyle, a manager I for nature programming at City of Detroit Parks and Recreation, and Rachel Felder, a naturalist for City of Detroit Parks and Recreation, to learn more about the impactful work they are doing in their community.
Tune in to learn more about how their work will help increase equitable access to nature in Detroit. You'll also learn:
What inequities exist in Detroit as far as access to nature
What types of programming will make Detroit neighborhoods more equitable
How City of Detroit Parks and Recreation is collaborating with community-based organizations and community leaders
How City of Detroit Parks and Recreation is navigating challenges with existing policies and practices
What other agencies should consider when working to advance equity in their own communities
Why this work is so gratifying for Jac and Rachel, and so much more!
Related Links:
Listen to the episode for the full story.



This episode of Open Space Radio is sponsored by DaySmart Recreation. Grow with your community and simplify operations with the facility management solution that's helping streamline scheduling, registration, payment processing, and community engagement. With DaySmart Recreation's mobile-friendly solution, your staff and members can find important information from wherever they are. Learn more about DaySmart Recreation at

daysmartrecreation.com/nrpa

.