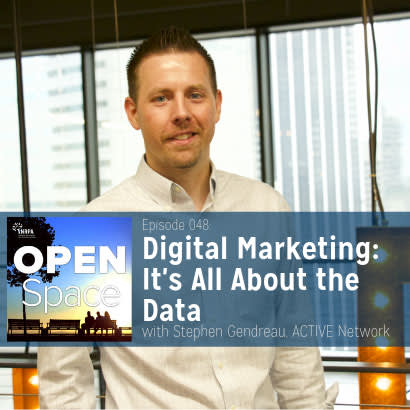 There's probably been a time when you were scrolling through your social media feed of choice, doing some online shopping or reading your favorite email newsletter, when you see an advertisement for something that seems like it's speaking directly to you. You're wondering how the all-knowing internet knows you need this thing — but it does. And you do.
That's digital marketing.
Digital marketing is any marketing that is done on a digital channel, such as, social media, mobile apps, email, websites, search engines — and even podcasts.
Digital marketing can be a useful tool for park and recreation agencies that want to promote their programs, special events and other offerings to a broader audience. Letting your community know about the things you offer can be exciting — and increase the impact your agency makes — but it can also be a little overwhelming, whether you're new to marketing or not, because there are just so many programs and services out there.
On today's episode, we're joined by Stephen Gendreau, Director of Advertising and Media Operations for ACTIVE Network, which provides digital marketing services, as well as event and participation management. ACTIVE Network is also one of our partners for this year's Parks Build Community renovation of Catherine Street Park in Baltimore, Maryland, as part of the 2019 NRPA Annual Conference.
We chat with Stephen about what digital marketing means for parks and recreation, as well as the most important thing you need for your digital marketing efforts to succeed (hint: it's data).
Key takeaways from this episode:
Data and understanding your audience are essential to a successful digital marketing campaign and will help you deliver the right message to the right audience at the right time.
Pixels — such as Google Analytics or other analytics services — on your website can help you understand who is visiting your site and who is interested in specific offerings.
Meeting your community where they are online (social media, search engines, etc.) can help you engage with audiences that are typically harder to reach.
Don't get complacent in your marketing efforts — just because something worked this time, doesn't necessarily mean it will work in the future, and vice versa.
Use the data you collect — rather than feelings or observations — to make your marketing decisions.
To learn more about how to build and execute effective park and recreation marketing and communication campaigns that will help you better connect with your community, check out the NRPA Marketing and Communications Certificate. And, if you're going to be at the 2019 NRPA Annual Conference in Baltimore, be sure to attend the Marketing Certificate Program pre-conference workshop!
Listen to the episode for the full story.