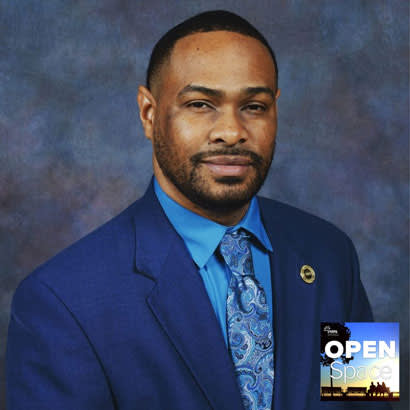 A few months ago, we came across a post on LinkedIn that really pulled at our heartstrings and demonstrated how resilient a person can be when they have their mind set on a goal. The post chronicled the journey of one individual who went from experiencing homelessness to becoming the director of a park and recreation agency and a leader in his community, and we knew we wanted to connect with him to learn more about his story of adversity, resilience and how parks and recreation saved his life.
Today we are thrilled to be joined by Dr. Samose Mays, the director of Bryan County Parks and Recreation in Georgia as well as the Georgia Recreation and Park Association district two commissioner. Dr. Mays is also a Certified Park and Recreation Professional, an Aquatic Facility Operator, a Certified Youth Sports Administrator, as well as a professor at Georgia Southern University.
On top of all that, he is leading efforts to increase diverse representation within the park and recreation profession through the Minority Recreational Leadership Academy. But, it wasn't an easy road for Dr. Mays to get to where he is today, and we're so grateful he joined us to tell us more about his journey.
Tune in to the full episode below to learn more about Dr. Mays' journey and how he responded to adversity in order to pursue his dream of a career in parks and recreation, as well as:
What challenges he overcame while pursuing his goal.
How the resources at his local library and rec center helped him pursue his doctorate degree while he was experiencing homelessness.
How his lived experiences have helped him to identify and fill any potential gaps in the programming his agency provides.
How the Minority Recreational Leadership Academy is increasing diverse representation in the profession.
What being a professor at the same university he dropped out of twice means to him and what values he shares with his students.
How his story can serve as a valuable tool to break down the stigma associated with people experiencing homelessness, as well as other challenges people may face, and more!
Listen to the episode for the full story.
This episode of Open Space Radio is sponsored by Active Network, which provides park and recreation departments with the technology, support and partnership they need to streamline internal processes and optimize citizen engagement.