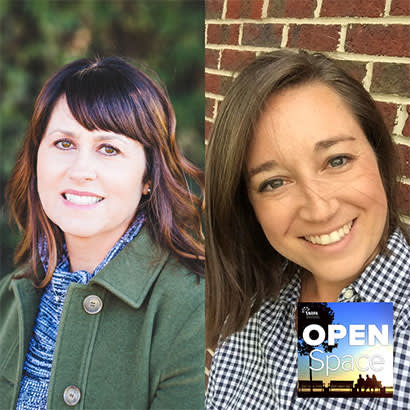 If you attended the 2020 NRPA Annual Conference: A Virtual Experience (NRPA Virtual), you may have joined us for the Coffee Talk sessions that we hosted at the beginning and end of each day, when we had the opportunity to chat with park and recreation professionals, thought leaders, subject matter experts and NRPA staff about some of the most pressing issues that are impacting your work.
While each of these Coffee Talk sessions was inspiring and thought-provoking, we recognize that not everyone was able to attend NRPA Virtual and benefit from them. So, we'll be releasing a few of them as Open Space Radio episodes, and we're excited to share the first one with you on today's episode!
For this Coffee Talk — the very first session of NRPA Virtual — we were honored to be joined by NRPA Director of Health Allison Colman, as well as Mercy Santoro, the deputy director of Los Angeles County Department of Parks and Recreation, to chat about community healing in the wake of trauma. This year, unfortunately, has been full of traumatic experiences for so many, and in this session (and now this episode) we unpacked some of those traumas, as well as discussed how we can support and care for those experiencing trauma.
Tune in to the full episode below to learn more about how park and recreation professionals have been — and can continue — supporting the mental health and well-being of the people in the communities they serve, as well as:
Why trauma is one of the emerging areas that park and recreation professionals are more intentionally addressing.
Why it's so important for park and recreation professionals to play a role in addressing how trauma impacts their communities.
How park and recreation professionals can assist in meeting the challenges associated with addressing trauma.
What resources are available to support the critical work related to trauma.
How research on trauma-informed care can benefit park and recreation professionals who are on the front lines of issues related to trauma, and more!
Listen to the episode for the full story.