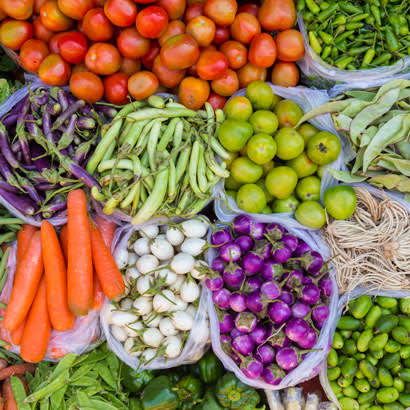 On today's episode, we're talking about the importance of summer meal programs and the impact that parks and recreation is making in communities across the country through the Summer Food Service Program.
In this episode, we're joined by Allison Colman, NRPA's health and wellness program manager. Allison oversees NRPA's out-of-school time portfolio, including the Commit to Health campaign and our work on the USDA Child Nutrition Programs. We also speak with Colleen Lammel-Harmon, Chicago Park District's Wellness Manager, and Kelsie Kliner with the Greater Chicago Food Depository about what the're doing in Chicago to improve access to food in communities across the city.
As one of the largest providers of meals during out-of-school times, park and recreation agencies are making significant impacts in their communities.
Thanks to funding from the Walmart Foundation — NRPA's biggest partner in the fight against childhood hunger — we've worked to increase the capacity of our local park and recreation agencies to reach more at-risk youth, serving over 85 million meals to over 4.5 million unique children in 310 cities since 2010.
Learn more about NRPA's Commit to Health campaign, which supports the implementation of Healthy Eating Physical Activity (HEPA) standards at local park and recreation sites.
Listen to the episode for the full story.