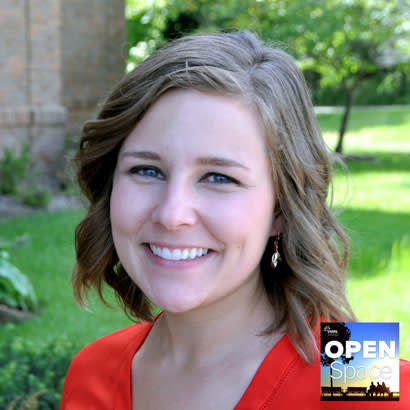 Today's episode is a very bittersweet one, as we are bidding farewell to one-half of the Open Space Radio team. Roxanne Sutton, NRPA Director of Communications and the creative mind behind launching Open Space Radio, will be moving on and pursuing some exciting new adventures soon — but this, unfortunately, means she will no longer be co-hosting the podcast.
We won't lie to you, neither one of us were looking forward to recording this one, but we were grateful to be able to chat on this episode and reflect back on how Roxanne started Open Space Radio from the ground up back in 2017, what she's enjoyed about it, what experiences and lessons she's taking with her, some of her favorite memories and more.
Tune in to the full episode below to hear our conversation and learn about:
The story of how Roxanne was tasked with launching Open Space Radio in 2017.
What conversations from over the years have moved her the most and continue to stick with her.
What life lessons she has learned through podcasting.
What words of advice she has for park and recreation professionals.
What she's looking forward to most in this new chapter in her life, and more!
If you would like to stay in touch with Roxanne, be sure to connect with her on LinkedIn or follow her on Twitter.
Listen to the episode for the full story.