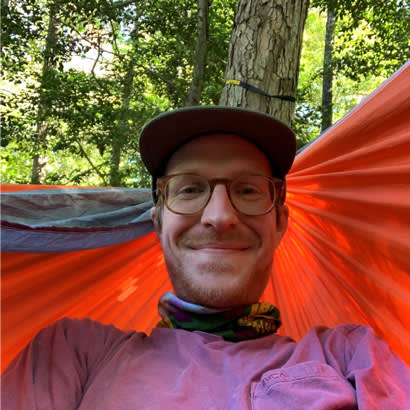 It's so hard to believe that we're coming to the end of another year. And, with all the hope we had going into 2021 after a traumatic 2020, I think it's safe to say that this was also a very difficult year. That's not to say there weren't a lot of positive things to happen this year, but I just wanted to start by acknowledging the fact that 2021 was hard — for me, for a lot of you, for us. But, if you're still showing up, whatever that looks like at the moment, I see you and I applaud you. It's not easy — and especially not in the work that many of you do. But, we made it through the year together.
It's rare that I get on the podcast to just do a monologue — and honestly, it feels kind of strange not having a conversation with someone else for this episode — but I wanted to end the year with a huge thank you to you, our listeners, for going through this year with me and all of the wonderful guests who have shared their stories on the show this year. It was a year of some of the best conversations I've ever had the privilege of being a part of, a year of milestones, and also a bit of a bittersweet year as we said goodbye to my longtime cohost, colleague and friend, Roxanne Sutton, as she moved on from NRPA to pursue an exciting opportunity — and we still miss her endless wisdom and voice on the show!
This year we released our 100th official episode and surpassed 100,000 total downloads of the show – which, I can't thank you enough for continuing to listen that many times. We were also nominated by Blue Ridge Magazine for the Best of the Blue Ridge awards, which we'll be finding out the results of in February – so another thank you to everyone who voted for the podcast!
All of those milestones are due to your continued support and the amazing individuals who have been open to sharing their experiences. So, today we're listening back at some of the most popular episodes from this year. The things these folks shared on the podcast taught me so much this year on a deeply personal level, and I hope you feel the same.
Tune in to the full episode on the player below as I reflect on each of these 13 most-downloaded episodes from 2021 and share inspiring messages from guests of each episode:
Listen to the episode for the full story.