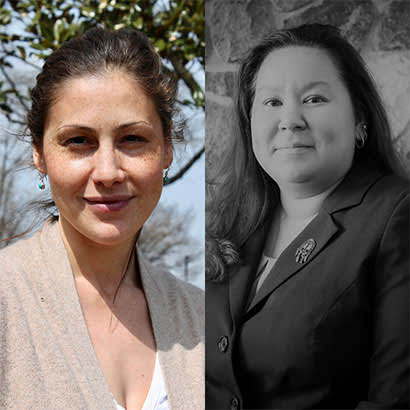 The April issue of Parks & Recreation magazine is out now, and on today's bonus episode of the podcast, we're diving deeper into one of this month's cover stories, "Protecting the Land and Its History." If you tuned in to last month's bonus episode, then you're probably just as excited as we are for tomorrow's TEDxCollegePark event, "An Equal Future." On today's episode, we're thrilled to be joined by one of the event speakers, as well as an individual who is doing vital work with Indigenous communities on-the-ground in Wisconsin, to discuss the importance of working with Indigenous communities in building "An Equal Future."
Today, we're welcoming Sara Sinclair, an oral historian of Cree-Ojibwa and German-Jewish ancestry, Columbia University professor and editor of How We Go Home: Voices from Indigenous North America, which is a book of first-person stories in the long and ongoing fight to protect the land, rights and life of Indigenous people in North America. Sara will be speaking on Friday, March 19 during "An Equal Future," and we can't wait for her presentation.
We're also excited to welcome Stephanie Lozano, a member of the Ho-Chunk Nation tribe — a federally recognized tribe with traditional territory across Wisconsin, Illinois, Iowa, Minnesota and Missouri — and tribal liaison for the Wisconsin Department of Children and Families, which works with the eleven federally recognized tribes located within Wisconsin to provide child welfare, support for families and other critical services.
Tune in to our conversation below to learn more about Sara and Stephanie and the importance of amplifying contemporary Indigenous voices to help change the narrative for future generations, as well as:
What real equity looks like from each of their perspectives and lived experiences.
The role of climate resiliency in discussing Indigenous people.
The history of Ho-Chunk Nation and the tribe's participation in advocacy efforts.
How activism plays a role in addressing the needs of tribal communities.
What Deb Haaland's confirmation as Secretary of the Department of the Interior will mean for the future of tribal consultation and where priorities lie.
How baking a cake can be used as a good metaphor for explaining equity, and more!
Other resources discussed in this episode:
Listen to the episode for the full story.