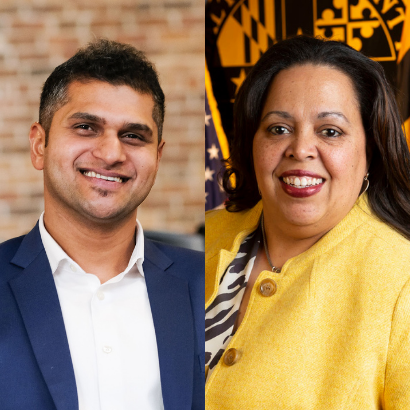 The March issue of Parks & Recreation magazine is out now, and on today's bonus episode of the podcast, we're diving deeper into the feature story, "Ensuring 'An Equal Future' for All," which introduces a new TEDxCollegePark virtual event that park and recreation professionals won't want to miss. Many of us have seen a TED talk on one topic or another, and they have become a powerful way to use storytelling to provide a deeper understanding of an issue. TEDx events are independently organized TED events, and we're excited to speak with two of our favorite guests of the podcast about their roles in TEDxCollegePark's 'An Equal Future' coming up on March 19.
On today's episode, we are thrilled to be joined by the author of this month's feature story, Neelay Bhatt, who is the vice president and principal of PROS Consulting and curator for TEDxCollegePark. We're also equally thrilled to be joined by Roslyn Johnson, director of Baltimore County Recreation and Parks. Roslyn is the co-organizer for 'An Equal Future,' and during this conversation we learn more about this highly inspirational and educational event.
Tune in to the full episode below to learn more about TEDxCollegePark's 'An Equal Future' and why it is going to be such a valuable experience for park and recreation professionals, as well as:
What the theme 'An Equal Future' means
Who the inspirational presenters are that will be bringing this event to life
Why it was important to have park and recreation professionals involved behind-the-scenes
How they made this event as inclusive as possible by making it free to attend and available in multiple languages
How the COVID-19 pandemic has presented challenges, as well as opportunities
What Neelay and Roslyn are personally looking forward to most, and more!
To learn more and register for 'An Equal Future,' taking place on March 19, visit TEDxCollegePark.com.
Be sure to follow TEDxCollegePark on social media to stay up-to-date and learn more about the presenters:
Listen to the episode for the full story.