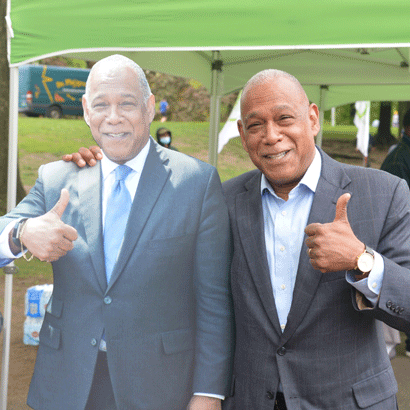 When this episode airs, we will be exactly a week away from the 2021 NRPA Annual Conference, taking place both virtually and in Nashville, Tennessee. It's going to be three dynamic days of learning, networking, inspiring conversation and so much more, and I can't wait until things get started next Tuesday. In the meantime, I'm honored to chat with someone today who I have been meaning to invite on the podcast for a while now.
Mitchell Silver recently wrapped up a seven-year tenure as parks commissioner for the New York City Department of Parks and Recreation, and he is an award-winning planner with more than 35 years of experience. And as of August, he is principal and vice president of urban planning for McAdams, where he is responsible for providing advisory services in urban planning, land-use, parks and public space planning with an emphasis on diversity, equity and inclusion.
Simply put, Silver is a community builder and internationally recognized leader who has made invaluable contributions to the field of parks and recreation, and I'm thrilled to welcome him today to chat about his career, and possibly get a sneak peek at his keynote presentation on day two of the NRPA Annual Conference next week.
Tune in to the full episode below to learn more about Silver, his extensive career and the importance of creating a culture of care. You'll also learn:
How Silver's background in planning helped redefine NYC Parks, especially in service of equity.
Why he believes parks are the heart of a city.
What he's done right throughout his career, and what he may have done differently.
How he reassured his staff that the culture he created will continue beyond him serving as commissioner.
Why parks and recreation should be part of a city's healthcare system, and more!
Related links:
Listen to the episode for the full story.